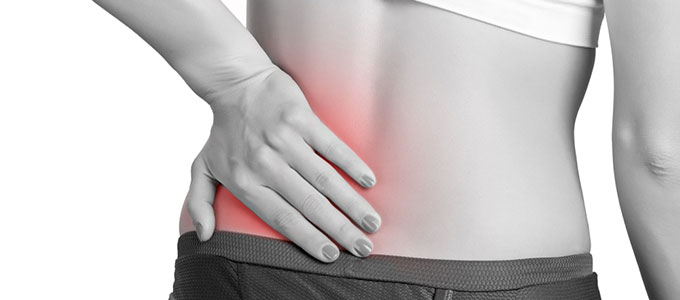 Lower back pain is extremely common and it′s the leading cause of disability in that age 45 and younger. Moreover, it is the third leading cause of disability in those younger than 45 years old.
Eighty percent of the individuals in general population have lower back pain at least once doing their lifetime. So what causes lower back pain? There are numerous of factors that can cause lower back pain. These are commonly known as the pain generators.
They include but are not limited to:
Disc- is the soft patch of tissue that acts as a shock absorber between the spinal vertebrae.
Bone- bone matrix make up the vertebrae of the spine
Never roots- runs through the spinal canal and connect our brain to the rest of the body
Facet joints- These are joints where the vertebrae meet.
Spinal muscles- muscles that are attached to the spinal vertebrae.
Sacroiliac joint- this is a firm joint at the junction of the spine and the pelvis.
Spine ligaments- multiple ligament around the spine
Visceral organs- These are nonspinal source of lower back pain. These include gallbladder, pancreas, kidney, pelvic organs and stomach dysfunction.
So who in the population is at risk for lower back pain?
Smokers – smoking is a risk factor for lower back pain in those with a 50 pack per year history. A greater risk of disc degeneration has been noticed in smokers. Moreover, chronic coughing can lead to increased pressure within the disc.
Obesity – People who are overweight place greater stress on the musculoskeletal system and the spine. On the other hand, people with spinal injuries may gain weight because of less caloric expenditure from inactivity.
Occupations associated with lifting, twisting, bending and reaching.
Non-Operative treatment of Lower Back Pain
Tobacco sensation
Limited arc of intake
Weight management

Exercise is the key stone to treatment of lower back pain. Adequate flexibility is believed to prevent excessive stress to the lower lumbar spine.
Visit with the certified trainer, physiotherapist before beginning an exercise regimen.
Goals of exercise are to strengthen lumbar extensors and abdominal flexor muscles (CORE).
Evaluate ergonomics for home, work, and play.
Avoid the philosophy of "no pain no gain."

Transcutaneous electrical nerve stimulation (TENS) – this is a pulsed electrical stimulation to the skin through electrodes attached to small battery-powered device. TENS is useful as an adjuvant method of pain contrul for back pain.
Physical Therapy
Medications;

NSAIDS: Nonsteroidal anti-inflammatory drugs can be used continuously for short term to come inflammation or as needed basis for pain relief.
People will do not respond to one anti-inflammatory may respond to another.

Injections;

Injections included facet joint injections, sacroiliac injections and epidural injections.
Epidural injections are most effective in patients with radiating pain.

Epidural injections must be performed under fluoroscopy for accurate placement
Overall back pain can be a very excruciating and agonizing. The most important thing is that if the back pain or symptoms persist for more than 4 weeks, but one should seek medical attention. This is due to the fact that there are other causes of back pain that can be very dangerous such as tumor, infection, severe nerve compression, severe spinal cord compression, and vertebral fractures.