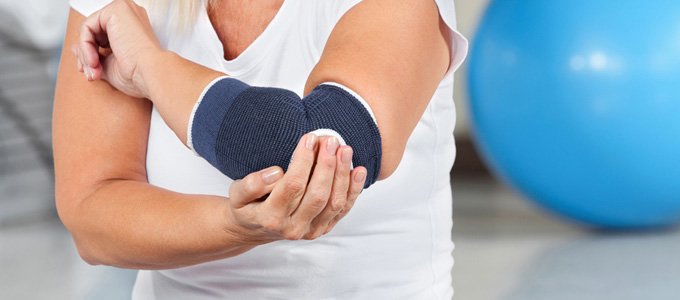 If you are experiencing elbow pain either from an accident, post surgery or repetitive motion, a physical therapist may have the solution for your pain. They will personalize a rehabilitation program that includes therapies and exercises to relieve your elbow pain.
Depending on your injury, you may require treatment to gain range of motion, build muscle strength or promote the healing of tendons. The rehab program most likely also include a section of items for you to do at home on an ongoing basis to help keep your elbow fit, healthy and pain free.
Physical Therapy Techniques
There are a few techniques of physical therapy that may be used to reduce and even eliminate your elbow pain
Electrical stimulation – Electrodes are placed on pressure points and a mild electrical current is flowed through the area of the body to mask signal pains sent by the brain to the elbow.
Manual therapy – The therapist will use their hands to manually position the elbow joint and bones in proper alignment. Movements such as pulling, pushing and twisting are used.
Massage – This is used to relax the muscles, reduce inflammation and stop the formation of scar tissue.
Ultrasound – Using ultrasound therapy allows deep heat to penetrate the tissues of the injured area. This is said to stimulate blood flow, decrease pain and increase flexibility.
Brace – Sometimes a brace is needed to restrict movement of the elbow to aid the healing process. This is a way to prevent further aggravation of the injury.
Low Impact Exercises
Exercises that promote strengthening, stretching and endurance are needed for your full recovery. Your physical therapist may introduce you to: light jogging, aerobic exercises and water aerobics to aid recovery, build muscle and maintain good fitness.These low impact activities will help build your strength, endurance and increase blood circulation to the body. These three things put together will help your muscles and tendons to heal and lessen further injury.