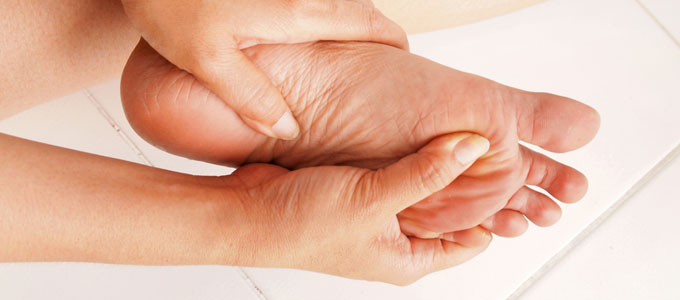 If have been diagnosed with having diabetes, then it is important for you to establish a daily foot care routine for diabetics. Diabetes puts you at a higher risk of nerve damage which can reduce blood flow to your feet.
Diabetes Overview
Diabetes is an incurable but manageable disease where your blood sugar levels are too high. This means that your body either cannot break down sugar because the insulin available is not working the way it should or you lack the hormone insulin.
The latter being Type 1 diabetes where you need to inject insulin into the body or use an insulin pump. Type 2 diabetics control their blood sugar levels with medication taken orally.
Excess sugar in the blood can damage blood vessels which then causes secondary issues such as nerve, kidney and eye damage. Diabetes can also lead to your body not being able to fight off infections.
Diabetic Foot Care
Establishing a daily foot care routine is just another way for you to stay fit and healthy. You can easily prevent serious health issues by noticing any changes as soon as they happen. By neglecting your feet, you can miss early signs of poor circulation which could lead to amputation.
Here are some easy tips to incorporate into your daily routine:
Hygiene – before going to bed wash your feet thoroughly and dry them gently
Dry Skin – keep your feet supple and prevent skin from cracking by applying lotion daily
Inspect – take the time to look at your feet all over, take note of any changes and let your doctor know of any changes
Protection – try not to be barefooted for any length of time because that just leaves you open for injury
Activity – increase blood flow to your feet by exercising and being mindful of moving your ankles, toes and feet
Temperature – protect your feet from temperatures that are too hot or too cold