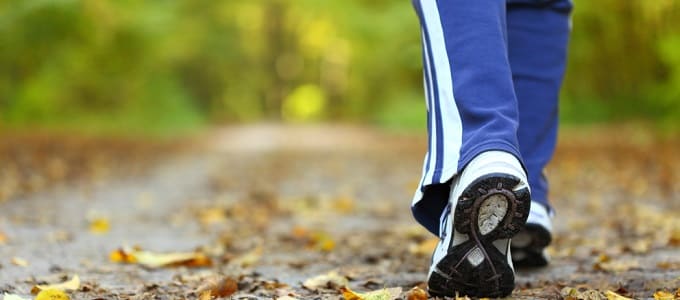 Walking is a great exercise for your knees. Walking is a total body exercise because you use your arms, back, and legs. Therefore, you need to get in shape to start a walking program, and the best way to do it is to stretch and start walking!
Among the benefits walking enthusiast and author Gary Yanker cites for walking are its low cost (no expensive or special equipment, clothes, or memberships required), its practically injury-free practice, its naturalness, its easy modification to a wide variety of styles and speeds, its circulatory benefits, and its usefulness as a bridge to other sports. Added to this must be the mental health benefits of being outside, breathing fresh air, and physically leaving behind the reminders of daily life stresses.
Although it is true that no special equipment need be purchased for walking, the importance of choosing an athletic shoe that properly fits your foot and serves your purpose should be emphasized.
This is a section from Dr. Jack E, Jensen's book The One Stop Knee Shop. Read the next section Choosing an Athletic Shoe.